Anchor is a fixed reference point with known positions. Anchors receive radio signal from Tags. The set of Anchor devices create the infrastructure that is necessary for coverage of workplace where identification of objects is required. The main task of Anchor is to receive signals from Tags and send data to the server. MacTrack Anchors are equipped with Decawave radio module, Ethernet interface and/or Wifi module for data transmission, power supply connector.
---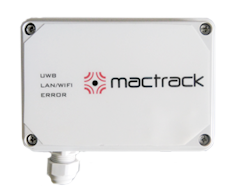 ---
Tags are active electronic moduls transmitting very short radio signal.  Tags are attached to objects or worn by people. Signals from Tags are received and processed by Anchors. MacTrack Tags are equipped with radio module and there can be installed different type of sensors. For an optimal usage of battery, Tag uses accelerometer sensor for  movement detection and energy saving.
---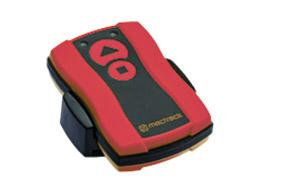 ---
MacTrack Web Administrator
MacTrack Web Administraror (MTWA) is core application for administration of net of Anchors, which is part of fixed RTLS infrastructure. Digital map presents layout of client environment, placement of Anchors, shows position of tracked objects (tags), their trajectory, distance measurement and other functions – all in real time.
---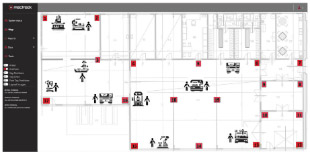 ---
MacTrack DEMO set is a basic mobile UWB RTLS dedicated for live presentation, mainly at client premisses. There are anchors, Tags and software tool for Administration of infrastructure, visualization and reporting.
Easy to install, quick to present.
Don't hesitate to contact us asking for a live Demo!
---